Herðubreið gallery, May 29 – June 4, during Herðubreið's opening hours.
Opening May 29, 14:00 -16:00. Everyone is welcome!
In conclusion of Anna Vaivare's residency at Skaftfell the artist is sharing her latest series of drawings, featuring the houses, mountains and landscapes of Seyðisfjörður.
Anna Vaivare is an artist from Latvia mostly working in illustration and other graphic forms of transmitting stories and experiences. She started her professional career as an architect after graduating from Riga Technical University Faculty of Architecture and Urban Planning. Having created and published a number of short comics, and having illustrated five children's books she then studied for a Master degree at the Art Academy of Latvia Printmaking department.
Anna has been in residency at Skaftfell in April and May, supported by the Nordic Baltic Mobility Programme (Nordic Culture Point).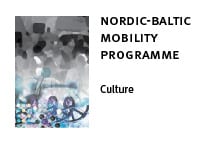 Photos: Magdalena Noga